The Congress will be in both Christchurch and Lincoln. Accommodation and plenary talks will be in Christchurch at the Central City YMCA. Each day after plenary talks, charter buses will take delegates to Lincoln University for the rest of the day.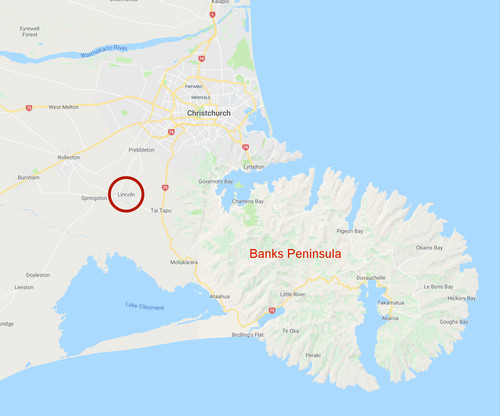 Transport
How to get to Christchurch?
Christchurch International Airport: International flights arrive daily from Australia and Asia. There are several flights a day from Auckland International Airport, which is New Zealand's principle international airport and connects to the rest of the world.
How to get from Christchurch International Airport to the Central City?
Bus: Regular Metro Bus services connect the airport to the city. Both the number 29 bus and the purple bus (P) go to the central city. You can buy your tickets from the driver; they cost NZ$8 one way or NZ$14 return. Buses depart outside the far end of the international arrivals terminal. Both buses take about 30 minutes. The number 29 goes directly to the central city and the walk from the Bus Interchange to the accommodation at the YMCA (12 Hereford Street) is 950 m. The purple bus has more stops, but you can get off at the Christchurch Hospital stop, which is only 450 m from the YMCA.
Taxi: NZ$55–70, about 20 minutes.
Shuttle: NZ$25 for one person, NZ$30 for two, about 30 minutes.
Walk: 9 km, about two hours. There are much better walks you can do in New Zealand.
By car: Follow your satellite navigation to 12 Hereford Street.